Global Government Fintech is a sister publication of Global Government Forum – together we organise repeat and one-off events.
We run a series of webinars throughout the year offered free of charge to all public servants from around the world. Panels include experts from the public sector, international institutions, think tanks and industry. Past webinars can be viewed here. Our webinar forward schedule is set out below:
---
19 January 2021 – Rebuild, reset, recover: what role for digital technology?
Knowledge Partner: Mastercard
In 2020, governments across the globe raced to protect the wellbeing and livelihoods of citizens and businesses. Delivering vital welfare payments to alleviate hardship, credit lines to keep small businesses going and economic stimulus to mitigate the impact and accelerate recovery.
Governments are utilising technology to solve welfare and financial stimulus challenges in the wake of COVID-19. Pensioners and the vulnerable were able to stay at home, school children were fed and educated and businesses continued to trade. But, this digital approach is not just a crisis response, it is supporting personal and financial wellbeing over the long-term and will be the key driver of economic recovery.
Many turned to digital solutions for the first time, many adapted existing digital tools, many families and businesses benefitted. But while digitization enables inclusion, it can also raise the barriers. For example, areas can lack the physical infrastructure, or citizens can lack digital skills or access.
This Global Government Forum/Global Government Fintech webinar, supported by our knowledge partner Mastercard, will convene representatives of governments to discuss how increasingly digital ways of working can help societies and economies to rebuild, reset and recover.
Our panel will address these questions:
How have digital tools been used by governments worldwide to help individuals and small businesses financially?
What examples showcase governments using technology in a particularly novel and effective way?
What are the biggest obstacles to using digital technology to help citizens and small businesses?
As economies re-build post-Covid, which trends are likely to continue and further accelerate?
Time
USA/Canada Eastern Time (EST): 08:00 – 09:00
Greenwich Mean Time (GMT): 13:00 – 14:00
Central European Time (CET): 14:00 – 15:00
Eastern European Time (EET): 15:00 – 16:00
Singapore Time (SGT): 21:00 – 22:00
Australian Eastern Standard Time (AEST): 00:00 – 01:00
Panel
Webinar chair: Jennifer Duncan, Vice President – Government Innovation (Global), Mastercard
Jennifer has spent most of her career in government affairs and communications. She joined Mastercard in 2014 and in her current role focuses on addressing societal problems facing governments, the wider public sector and the citizens they serve – putting policy into practice. In 2020 she was named as the payments industry's Emerging Female Leader. She is currently leading Mastercard's work with governments around the world to respond to the Covid-19 pandemic. Jennifer is a passionate believer in public private partnerships and has been involved in a wide range of policy issues including contactless transport, social welfare, digital procurement, financial inclusion, security and sustainability. Jennifer is a member of the UK Government's 'Inclusive Economy Partnership Financial Inclusion Steering Group' and she led a govt/industry initiative to reduce a card fraud for the UK Home Office (2016-2018).
John Le Fondré, Chief Minister of Jersey
Senator Le Fondré was elected Chief Minister on 4 June 2018, following his election as Senator in May's General Election.
Senator Le Fondré had previously served as Deputy of St Lawrence from 2005 to 2018. Since his election in 2005, he has held a number of Assistant Ministerial positions within the Treasury, the Chief Minister's Department and the Infrastructure Department. In 2014, he became Chair of the Corporate Services Scrutiny Panel within the States Assembly and, from 2017, Chair of the Brexit Scrutiny Panel. He also represented the Island within the Assemblée Parlementaire de la Francophonie and the British Irish Parliamentary Assembly.
Prior to entering the States, Senator Le Fondré was a Chartered Accountant for Ernst and Young, working in Jersey and Luxembourg. He has also held a number of voluntary positions, including over 20 years as Honorary Secretary for a local Housing Trust.
Alexander Bunch, Payments Product Owner, Digital Directorate, Scottish Government
Alex grew up in France, and after studying across the EU (UK, France and Germany), he returned to Paris and had an early career in a variety of roles. Alex started as a consultant in IBM Financial Services before setting up a food imports company, and finally taking a position as Head of Finance and HR in a market intelligence company specialised in the banking and insurance sector. After moving to Scotland in 2014, he was employed exclusively in the public sector, working on a number of exciting projects across the Scottish Government and its arm's length organisations.
---
2 February 2021 – Maintaining the pace: embedding the gains of pandemic response
Developing Immunity: IT Security in the era of remote working
In most countries, civil servants have a reputation for being slow to adopt new techniques and technologies. But their responses to the pandemic are smashing that stereotype: around the world, officials have moved at breakneck speed to reform business processes and launch new services. Doing so has involved adapting the systems governing activities such as policy development, budgeting and project management, while embracing the culture change required to work from home, engage with new partners and roll out innovative ideas.
So the pace of delivery has been transformed. The next challenge facing civil services is to understand which of these changes represent a pure benefit, and which come with strings attached. Has streamlining due diligence, governance and procurement processes, for example, increased the danger of waste or fraud? And how can successful reforms be embedded into civil service operations, making permanent those improvements in responsiveness and adaptability?
Bringing together civil service leaders from around the world, this webinar will explore how civil services have sped up delivery – and what they've learned along the way. Many have made huge advances since the pandemic arrived: how to hang onto those gains, while safeguarding value for money, proper accountability and effective delivery?
Time
USA/Canada Eastern Time (EST): 09:30 – 10:45
Greenwich Mean Time (GMT): 14:30 – 15:45
Central European Time (CET): 15:30 – 16:45
Eastern European Time (EET): 16:30 – 17:45
Singapore Time (SGT): 22:30 – 23:45
Australian Eastern Standard Time (AEST): 01:30 – 02:45
Public servants can register here for free to attend this webinar
Panel
Webinar chair: Siobhan Benita, former UK senior civil servant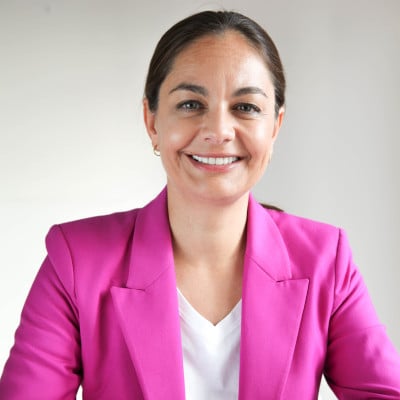 Siobhan Benita was a senior civil servant with over 15 years' Whitehall experience. She worked in many of the major delivery departments, including Transport, Environment, Health and Local Government. She also had senior roles at the heart of Government in the Cabinet Office and HM Treasury, including supporting the then Cabinet Secretary, Lord O'Donnell to lead work on Civil Service reform and strategy. Siobhan left the Civil Service to run as an independent candidate in the Mayor of London election. She subsequently joined her alma mater, Warwick University as Chief Strategy Officer of Warwick in London and Co-Director of the Warwick Policy Lab.
Julie Pierce, Director of Openness, Data and Digital and Director for Wales, Food Standards Agency, United Kingdom
Julie Pierce has been Director of Openness, Data and Digital since 2015. The post was established to drive for the use of modern digital approaches and technologies, taking an open approach, within the agency but also across the food system. Exploitation of Data and Digital is driving change within the Agency, as well as within the global food system, as half our food is imported. Whether food safety or crime, and the FSA as the regulator must play a key role. We are working with industry and regulators globally in exploring technologies such as blockchain, AI, big data, IoT, or APIs to integrate a disparate industry together.
Julie is a member of the FSA Executive, and also has oversight responsibility for the FSA operation in Wales.
Previously Julie was the CIO at Defra. She spent much of her earlier career in the private sector implementing change programmes as a partner at PricewaterhouseCoopers in financial services, pharmaceuticals, defence as well as central government, both in the UK and mainland Europe.
Vesa Lipponen, Chief Information Officer, Ministry of Finance, Finland
Vesa Lipponen is CIO of the Ministry of Finance in Finland. He has worked in the Ministry of Finance from 2017 on development projects and finance. Vesa has experience also from the Ministry of Economic Affairs and Employment and its offices.
His work history covers strategy, development and financing in the field of digitalization of government services. He has several years of experience of Cross-departmental development. He has worked ubiquitous even before the large-scale remote working during the pandemic. And is genuinely excited about the bigger picture and the vision of public services.
"Digitalization is a key factor when it comes to creating customer-centred public services. And the same can be said about the government's own staff and processes. We had the tools before 2020, but we did not utilize them nearly enough. Now we have made some real progress both at a strategic level and in practice."
Matthew Rees, Commercial Hub Director, National Audit Office, United Kingdom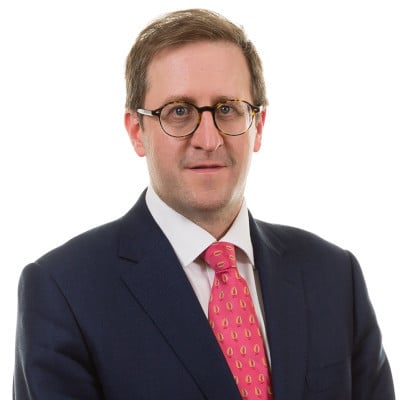 Matthew Rees returned to the National Audit Office (NAO) in 2021 as Director of the NAO's Commercial Hub, having previously served as the NAO's Director of Corporate Finance until 2016. In the intervening period Matthew was the Director of Regulation and Economics at the SSRO, a Ministry of Defence agency, and Senior NED at Gemserv Limited. Matthew is a member of the ICAEW's Supervisory Council, and he has a wide range of private and public sector experience in accounting, corporate finance, competition policy and economic regulation.
---
22 April 2021 – Delivering Central Bank Digital Currencies (CBDCs): Exploring the Technology Challenge
Most central banks are researching or experimenting with central bank digital currencies (CBDC) – an increasingly hot topic across the globe. With central banks collectively representing one fifth of the world's population likely to launch retail CBDCs in the next three years (according to BIS), this webinar – supported by our knowledge partner Amazon Web Services – will examine the different technological solutions that will deliver CBDCs.
For further information click here
Public servants can register here for free to attend this webinar
Knowledge Partner: AWS Institute
---
27 April 2021 – Open Banking: Next Stop, Open Finance?
Programme in development. Further details will be provided soon.
---
11 May 2021 – Fintech Without Borders: How Can Regulators Support International Ambition?
Programme in development. Further details will be provided soon.
---
15 June 2021 – Mapping Europe's Retail Payments Landscape
Programme in development. Further details will be provided soon.
---
29 June 2021 – What Role for Fintech in Driving Economic Recovery and Financial Inclusion?
Programme in development. Further details will be provided soon.
8 July 2021 – 'Government Finance In The Cloud: Establishing A Clear Vision On The Risks and Opportunities'
Programme in development. Further details will be provided soon.
---
2 September 2021 – Digitalisation and Financial Inclusion: Unlocking Fintech's Potential
Programme in development. Further details will be provided soon.
---
14 September 2021 – What Role for Artificial Intelligence in the Fight Against Financial Crime?
Programme in development. Further details will be provided soon.
---
12 October 2021 – How Can Open Banking Improve Delivery of Public Services?
Programme in development. Further details will be provided soon.
---
23 November 2021 – 'Big Tech' and payments: how should regulators respond?
Programme in development. Further details will be provided soon.
---
7 December 2021 – As Regulation Grows and Becomes More Complex, What Role for RegTech?
Programme in development. Further details will be provided soon.
---
14 December 2021 – Banking supervision by artificial intelligence? What role for SupTech?
Programme in development. Further details will be provided soon.
---